This term we are learning about The Middle East. We will be studying the different countries and how they compare to the UK. In RE we will be learning about Islam.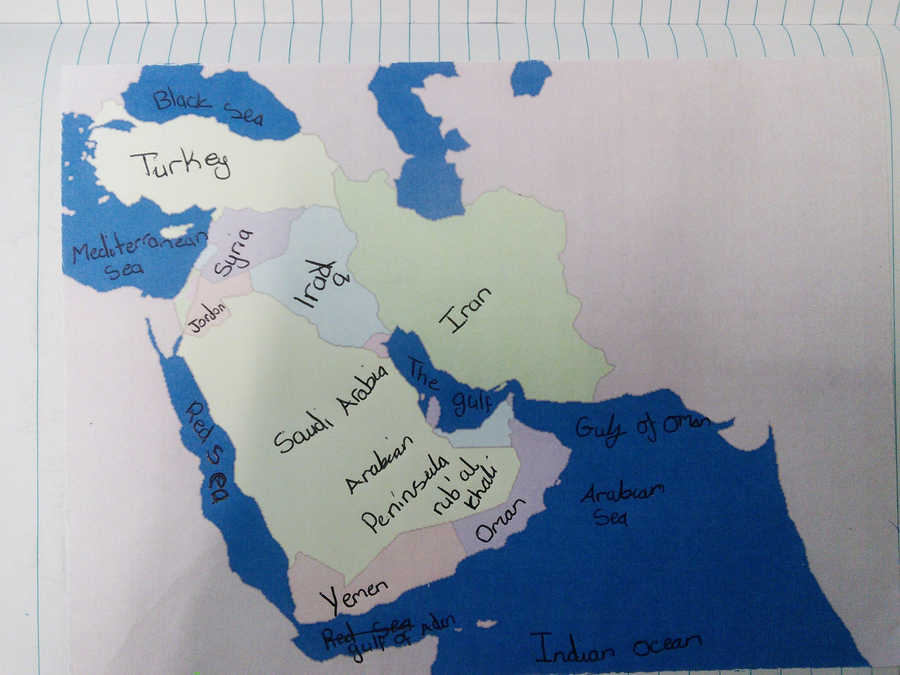 Kieran's map of the Middle East.
Topic Homework: This term we would like you to research and present information about one Middle Eastern country. You can choose any country you like and present your work in any way you like. In the past children have made power point presentations, models, food they have cooked, stories or leaflets and games. However, your information must by factual not made up! Homework needs to be handed in to your class teacher by Friday 16th March.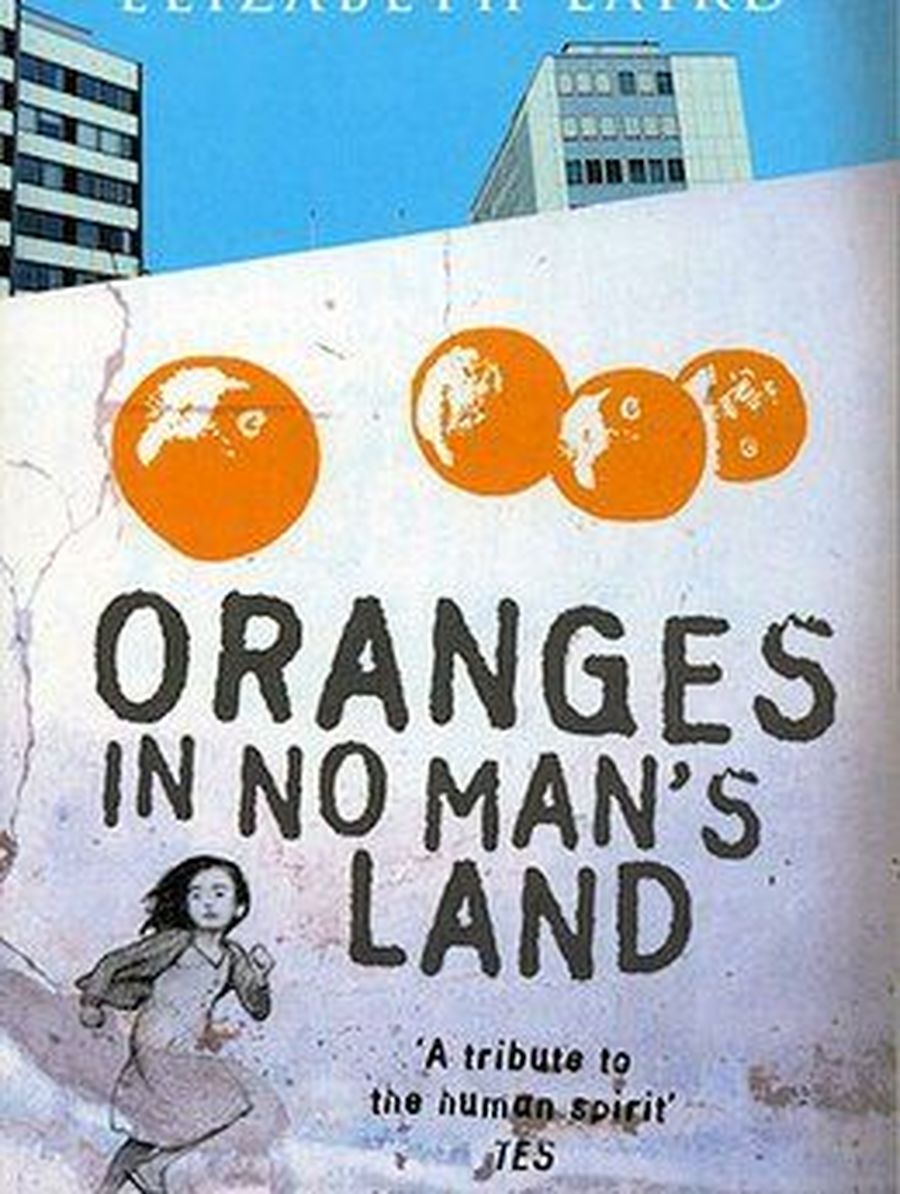 Oranges in No Man's Land is our focus text in English. It is set in Lebanon during the civil war and tells the story of Ayesha, who has to undertake a brave and important mission.
SCIENCE- This term we will be learning about different forces including friction, air, water and gravity. So far we have used Newton Meters to find out how much force it takes to move matchboxes covered in different materials. We found that the rougher the material, the more friction was caused, resulting in a higher force needed to move the box. Here are some of our results:
HOMEWORK!
Homework will be given out on Friday and needs to be in on Wednesday.
Spellings will be given out on Thursday and will be tested the following Thursday.
There may also be a half-termly project such as your moon diary, which will have the date to be handed in written on.
Don't forget to keep up with your reading and times tables. Links below to remind you about our times tables songs and TT Rockstars (See your class teacher if you need a password reminder).
Have a look at our newsletter to find out what's going on this half term.